My mom had a stroke more than a year ago. Since then we started looking for recovery programs for her. My sister found Valerie Greene's website and story on the internet. I emailed Valerie and she responded to me very fast. She gave us some basic recommendations in her first email and suggested to have online meeting with my mom via skype. I was amazed at Valerie's energy and enthusiasm, I saw that it was really something important for her and she loves her mission. She puts a lot in it and I really feel her support.
I live separately from my mom who lives with my 2 sisters in different city and my sisters speak very limited English as their native language is Russian and I told Valerie about it and somehow Valerie found a Russian translator to translate everything to my mom and sisters. I thank Valerie as well as my luck that I met her online. Valerie inspired my mom and motivated her. She told my mom her story and gave some helpful recommendations. I'm very happy that the World has such people like Valerie who is a perfect role model and who always inspires the people around, shows that everything is possible! Thank you very much, Valerie!


Zina Begalinova, Kazakhstan
I was 25 and in the best physical shape of my life and I had a stroke. My stroke left me unable to physically function properly. Not contented and impatient in my progress, I went searching in the internet and found Valerie Greene's Bcenter for stroke resources and support. Valerie responded quickly to my call for help. She encouraged me to never give up and to explore a number of unique therapies outlined on the Bcenter. Valerie's recovery is something I aspire for. Her mission to inspire stroke survivors has reached survivors in the Philippines and perhaps all over the world. Her optimism and encouragement has made me more determined to fight my stroke and get my life back to normal. It truly makes a difference on my outlook in life. Thank you Valerie!


Carl Earl Joseph Chavez, Philippines
I was in such a depression after suffering a very destructive stroke until I read Valerie Greene's book "Conquering Stroke". It opened my eyes to new treatments and gave me hope to recover so much more. Her book should be read by EVERYONE from the Stroke Survivor, their family, friends, caregivers, doctors and therapists.


Gini F., Florida
Since my stroke in 2000, Valerie has been a light of hope to me and to many others who have suffered the same. There is no doubt in my mind that her personal battle was all in God's plan so that she might inspire and encourage others just as she did me.


Nancy Johnson, Florida
The Lord lead me to read Valerie Greene's book "Conquering Stroke". I absorbed it quickly and contacted her to share my overwhelmingly positive response… we met and I will "never be the same." Her life is totally dedicated to helping people of all ages who are recovering from a stroke. She shared many insights and taught me how proper hydration was the foundation of health and healing. My recovery is progressing faster than anyone could have imagined. Thank you God for bringing healing to my body. Thank you for leading me to Valerie and blessing her with your light.


Sunshine Waters, Florida
What an amazing story and resource guide that Valerie Greene has provided. Conquering Stroke is a must read for anyone affected by stroke. How I wish I had this book before my wife suffered a stroke.


Dr. George Starks, Florida
Just to find out that other people have gone through what you are going through and see their recovery helps you to work harder. My wife and I heard Valerie speak at two different stroke events we attended. She brings hope and love to stroke survivors.

Lou, Maine
As a 35-year-old single mother of two young boys, my life as I knew it changed in an instant when I suffered a massive stroke. I was taken 40 miles by ambulance and had brain surgery immediately to save my life . I was paralyzed on my left side and unable to speak. After I was discharged from the hospital, I needed to find a young stroke survivor who could give me hope. I read Valerie Greene's book "Conquering Stroke" and it gave me so much hope that I knew some day I had to meet her in person to thank her. I flew from North Dakota to Florida and my cousin and I had the privilege of spending a day with Valerie. I am hopeful that someday I will be a part of the Bcenter's team and that Valerie's vision of a world-class stroke facility in the Orlando area for stroke survivors becomes a reality. Valerie has dedicated her life for all of us stroke survivors and I am so grateful for her.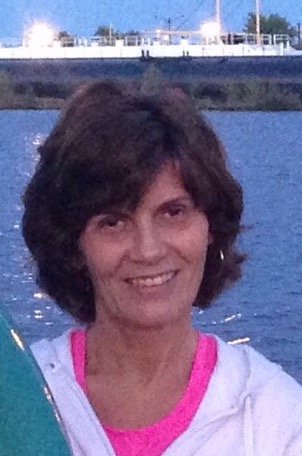 Kristi Longtin, North Dakota
Valerie has been inspirational in mending my spirit and my body. When all the doctors told me to give up, there was no hope, it is comforting to know someone else had forged a way down the path of recovery in the face of despair. Thank you Valerie for the gift of knowledge about HBOT – a treatment that is unheard of in Australia. If it wasn't for Valerie I wouldn't be as well as I am now.


Anne O'Callaghan, Australia
I have covered many stories as a TV journalist, but no story affected my life more than than my story with Valerie Greene about the early warning signs of a Stroke. Shortly after reporting that story I experienced a stroke. I call Valerie my Angel. Had I not interviewed her, I would not have been aware of what was happening to me. As a result, "my angel" saved my life and I am a proud survivor!


Secily Wilson, Florida
Only being 33 years old and suffering from a stroke, it seemed as though my entire way of life was over. I waived goodbye to the thought of living a normal life; walking and talking; driving; social interactions. I even waived goodbye to a future that once held many hope and dreams…and then I met Ms. Valerie Greene.
From the depths of my frightened soul, I cried out towards the heavens for my path to be illuminated in some sense of direction. That's when someone told me about Valerie Greene and her passion to voice the voiceless. As a human, Valerie's spirit ignited hope and courage. As a women, Valerie gave me a mentor and a friend. Valerie Greene has the blazed the trail for thousands of stroke survivors, promising God to help every single person with the most updated information and the very best emotional support. Valerie is much more than the face of stroke. She's the heart of it.

Kate Watts, Florida
I would like to take this time to recognize a writer, compassionate soul, and health activist for the work she does on behalf of all those individuals touched by stroke.
In 2007 my husband had open-heart surgery to repair a mitral valve. Ten months later he had a serious stroke which changed our lives in so many ways. While he was in the rehabilitation center, many friends gave me books about stroke which were very comforting during this immensely stressful time. One of the books was "Conquering Stroke" by Valerie Greene that not only told in great detail her amazing journey of regaining back her health after a stroke but gave wonderful insights and information on the therapies including alternative treatments that facilitated her recovery process. I resonated strongly with her sincere, heartfelt writing and came away feeling less powerless after gaining more information than I got anywhere else. I found it remarkable how her book affected me so profoundly.
I e-mailed Valerie and arranged to speak with her on the phone. She is truly one of the most giving, open-hearted people I've had the pleasure of meeting and I want to express my limitless gratitude for all that she does. Her sincere motivation to help those affected by stroke comes from a lovely and pure place.

Barbara Adler, California
As a healthy, athletic , father of three, I never imagined I would have a stroke at age 37. My wife and I are so grateful for Valerie Greene and her outreach to stroke survivors. She visited me in the hospital and gave me a copy of her book Conquering Stroke. This book is for the ages, it transcends every age, race, and sex. I undoubtedly have been touched profoundly and the fact that she is a survivor who survived a severe stroke gives me hope. Her book needs to be provided and copyrighted to every network of hospitals and should be used as a tool to educate millions. I am forever grateful to Valerie Greene. What a gift from God – my higher power.

Doug Sheridan, Florida
As I began to realize how drastically my life had changed after my stroke at age 37, I found help through the support of a survivor, Valerie Greene. She gave me courage to fight for my life.

Erin Morache, California
I met Valerie a couple years ago at one of her inspirational sessions during a time I was really struggling with my stroke aftermath. Every time I start feeling sorry for myself I think of Valerie's struggle and at such a young age. I bought her books and if you haven't you should for the book tells in detail what she went though in such a positive way that it will give you hope.

Dottie Loudermilk, Florida