About the Bcenter
Here's the buzz ...
What does Bcenter do?
Bcenter is here to help move you beyond stroke ...
The most common question asked after leaving the hospital & rehab is -
"Now What?"
Our efforts are dedicated to providing alternative recovery resources, hope and direction to stroke survivors and their caregivers.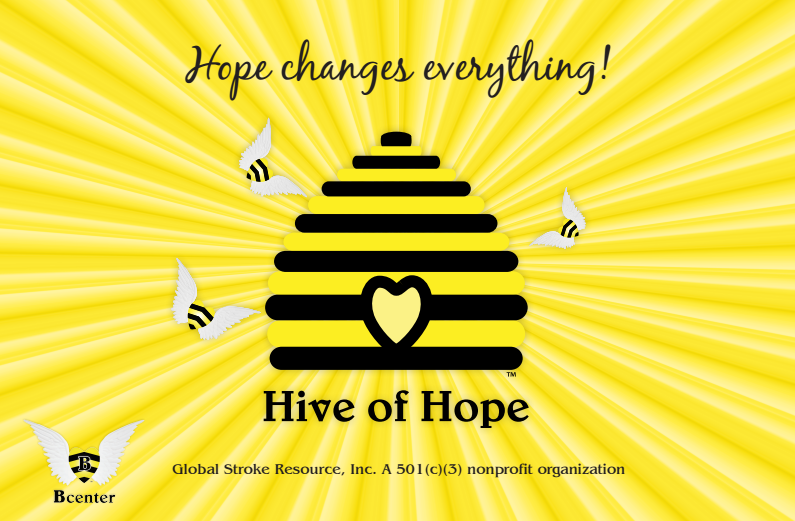 Why a Bee & Hive?
Bcenter embraces the symbolism of a bee, which, dating back to the Egyptians, represents hope and inspiration.
Our bee and hive emblems stand for victory, courage and community.
---
Global Stroke Resource has deemed a "Bee" as the metaphoric pillar of stroke recovery essentially because bees shouldn't be able to fly - but do; thus reinforcing how a belief in recovering from a stroke starts with the belief that you can , and will.
---
The inspiration came from founder Valerie Greene who was nicknamed "B" as a child by her late father.